Final building permit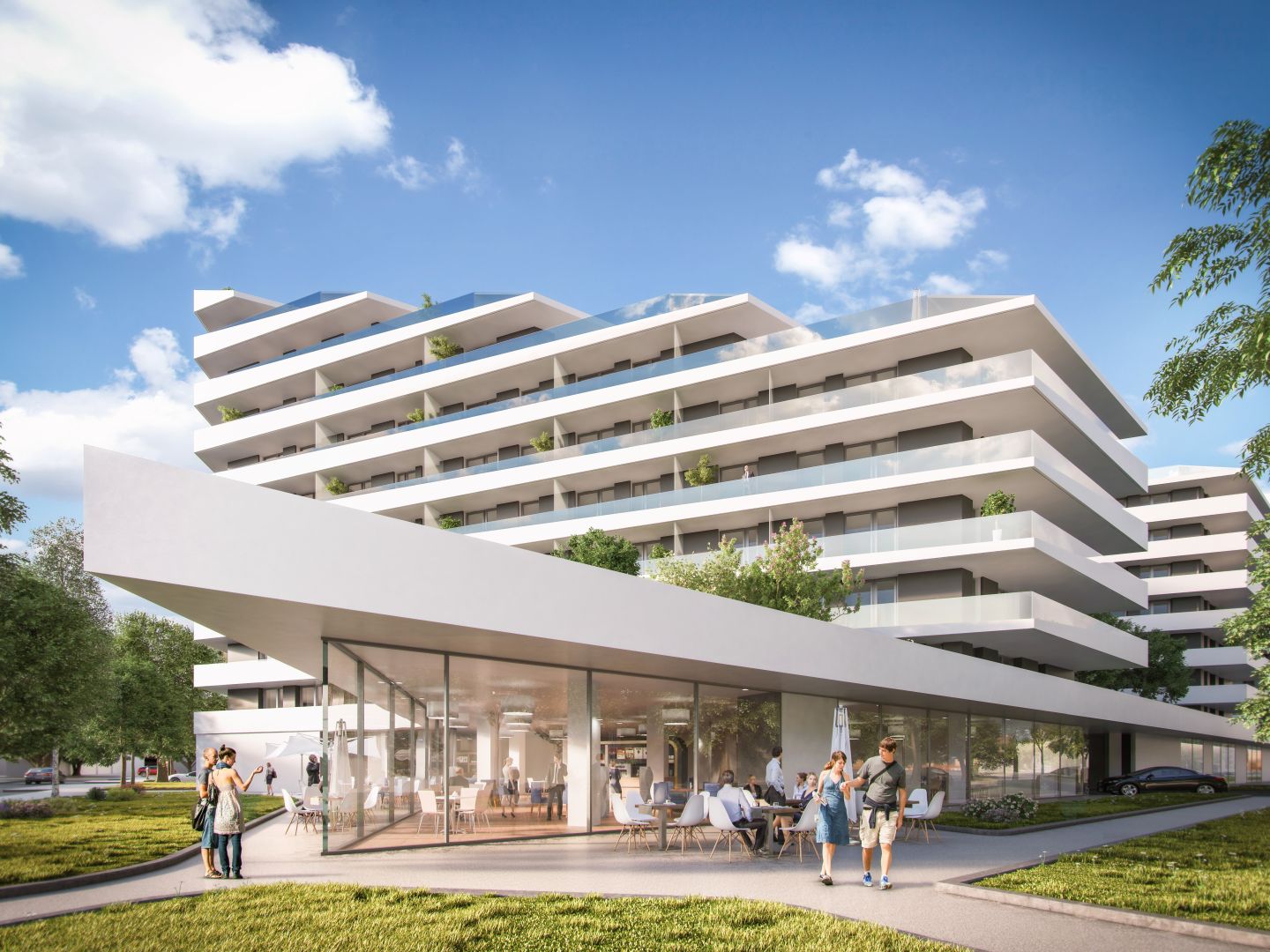 The Allure Residence Budapest housing estate investment has officially obtained the final building permit today. This is the second major milestone after the session of the District Architectural Design Council, which also proves that a good cooperation between designers and investors can yield a unique project in the neighborhood.
Allure Residence Budapest, which is going to be implemented in 6 phases and consists of 3 buildings and more than 500 apartments, is going to become the newest jewel of the Danube riverside right in front of our eyes. The earlier redesign has made all apartments even more practical and sunnier. The round-the-clock porter service will allow for a closed park available to the residents only. There is nothing that could be a better proof of the success of our project than the permit of the building authority, which is also a proof of its trust in the investment.
The excellent infrastructure of the neighborhood is one of the main benefits of Allure Residence Budapest. There are countless cultural institutions, shops, shopping malls and ideal sports venues in the rapidly developing 9th district. The visual designs and the gallery compiled from them also prove that Allure Residence Budapest is a unique housing estate of the neighborhood.
The key to success is the excellent designer work, a reliable investor and a seasoned contractor. Our customer-friendly sales has already sold 60% of the apartments realized in the first phase. The next big step is going to be the selection of the contractor, in which one of the most experienced management organizations in the Hungarian market, Spányi és Társa Kft. will be assisting us. Tendering of contractors is still in progress; five Hungarian companies with outstanding references are competing for the job. The contractor of the Allure Residence Budapest housing estate is expected to be decided on in the second part of the month. Meanwhile the joint work with the designers is going on as well, whereas BORD Építész Studio is currently revising the construction designs of the second phase.
Contact
ARB Sales Kft.
Registered office: 1097 Budapest, Nádasdy street 13/b.
Sales office: 1095 Budapest, Vágóhíd utca 3. Container office on the corner in Nádasdy street.
Phone: +36 1 210 0604
Mobile: +36 30 215 75 75
Email: sales@allurebudapest.hu
Facebook: Facebook.com/allurebudapest